So MANY people ask me my opinion about CBD oil for pets and ask me where they can find a safe product.
Finding a safe CBD oil product for your pet would be the same as searching for your pet in that you want to look for:
*100% organic
*gold-level grade
*CO2 extraction
*Made in Colorado (or USA)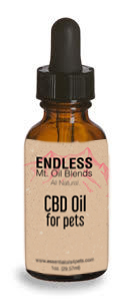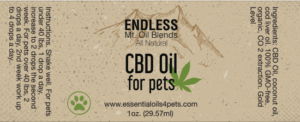 *THIRD PARTY TESTING (so you know what's in the products is actually IN there, and that the ACTIVE INGREDIENTS are working in synergy so that you get results!) For more info on third party testing, request by email orders@essentialoils4pets.com
ADDITIONALLY, as with all products, a CBD product needs to be formulated with PETS in mind, making it species-appropriate, giving a safe dosage, and also making it palatable for our pets.
I've been shocked, honestly, at what is being passed off as CBD oil all over the country. You can request third-party testing on any product you wish. CBD is one that it is very wise to research thoroughly. One list I received showed almost 75% of products tested last year in a sample did not have active CBD oil in them at all. In fact, most simply had hemp seed oil, which will merely give your dogs some essential fatty acids, but that's about it.
CBD oil for pets will NOT cause psychotropic effects, so there is no need to worry about overdosing either.
"Just as humans can benefit from CBD's benefits, so might your furry best friend. Between anecdotal evidence and early research, we're starting to understand CBD's potential in treating symptoms and conditions like seizures, arthritis, and anxiety in animals…" (Leafly)
ALWAYS START SLOW AND SMALL. SO BEGIN WITH ONE DROP PER DAY FOR A WEEK. THE SECOND WEEK GO TO TWO DROPS. FOR SMALLER BREEDS OF DOGS AND CATS, THIS WILL USUALLY PROVIDE THE DESIRED EFFECT. FOR LARGER DOGS OVER 40 LBS, BEGIN WITH 2 DROPS PER DAY, THEN INCREASE THE SECOND WEEK TO 4 DROPS. YOU CAN ALWAYS GO BACKWARDS IF YOU NEED TO DEPENDING ON HOW YOUR PET RESPONDS TO THIS THERAPY. CBD OIL is VERY safe, non-toxic, and has no negative side effects according to the research done thus far. ALWAYS *SHAKE* THE BOTTLE WELL. ADD DROPS TO EITHER FOOD OR BETWEEN CHEEK AND GUMS. YOU CAN GIVE ENTIRE AMOUNT IN A.M. OR P.M. (depending on when your pet experiences the most pain). You can also give one drop in a.m and one in p.m. and adjust accordingly) Do not give any more of this INGESTIBLE product than recommended on bottle or here unless advised by a holistic veterinarian. THIS PRODUCT IS INTENDED FOR ANIMAL USE ONLY. DISPOSE, IF OPENED, AFTER 4-6 MONTHS. STORE IN COOL, DRY PLACE.
THE POSITIVE EFFECTS OF CBD OIL LASTS LONGER IN PETS THAN HUMANS! (COOL!)